Sugerencias:
- Escucha el audio sin consultar el texto. Escucha después nuevamente el audio (utiliza el "control de audio" o bien el icono "altavoz") leyendo el texto y fijándote especialmente en aquéllas palabras o expresiones que no hayas comprendido.
- Puedes descargar el Audio (a través del icono "altavoz"

). Utiliza el botón derecho del ratón y "guardar enlace" para descargar el fichero a tu PC, tablet, Smartphone, etc.
- Aprovecha tus momentos libres (desplazamientos, ocio, etc.) para escuchar los audios.
- Puedes también descargar el Texto (copia el texto a Word, bloc de notas, etc., y guárdalo en tu dispositivo para consultarlo offline cuando quieras).

Escucha el audio

(escucha el audio más de una vez para familiarizarte con los términos que se introducen y explican)

Girls Outperform Boys on Tech, Engineering, Even Without Class

Girls in America show more mastery in technology and engineering subjects than their boy classmates, says a new report.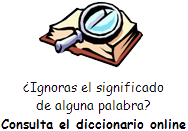 The information comes from national education data released Tuesday.

The findings were part of the National Assessment of Educational Progress, or NAEP. The NAEP measures what a representative sample of students across the U.S. know and can do in several subjects. It is also known as "The Nation's Report Card."

It is only the second time in the NAEP's 50-year history that it tested students' abilities in technology and engineering. The NAEP's Technology and Engineering Literacy test, or TEL, was first given in 2014. It asks students to "solve real-world technology and engineering problems."

The 15,400 eighth-grade students who took the TEL test in 2018 scored an average of 152 points out of a possible 300 points. In 2014, they averaged 150 points.

Girls who took the test in 2018 scored an average of five points higher than boys, 155 to 150. That is a wider difference than results from the 2014 test showed.

Between 2014 and 2018, the scores of girls increased from about 151 to 155. Boys' scores, however, mostly stayed the same.

Yet, fewer girls take technology and engineering classes in school than boys. Sixty-one percent of male students reported taking at least one class like coding or robotics. Just 53 percent of female students reported doing the same.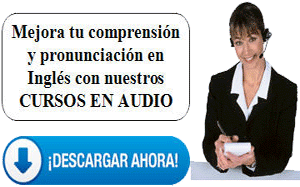 Peggy Carr is with the National Center for Education Statistics, which oversees the NAEP. It is part of the U.S. Department of Education. She presented the findings on Tuesday. She described the five-point difference between girls and boys as a "meaningful statement."

Carr said, "Although girls are outperforming boys, boys are taking at a higher rate more engineering classes. They are outscoring boys whether or not they take a class."

The TEL test measured a student's ability to use technology and engineering skills in real-life situations. It used interactive tasks to learn what students know and can do. Examples include building a path for bicyclists and creating a museum show.

Girls especially outperformed boys in the areas of communication and teamwork, or collaboration.

Carr said the results demonstrate that school administrators and other education leaders "need to encourage girls to take more of these technology and engineering courses." She added that boys also should be given more of a chance to work on communication and collaboration skills.

NAEP presents results for groups of students with similarities such as gender, race and ethnicity -- and not for individual students.

In 2018, about 46 percent of students performed at or above the so-called NAEP Proficient level on the TEL test. That is an improvement from 2014, when about 43 percent of students reached the proficient level.

Most groups showed at least some improvement in 2018 compared to 2014. Along with the increased scores among female students, the 2018 TEL test also saw strong improvements among Asian students, students from low-earning families and students whose parents did not complete high school.

However, scores for students who identified as English-language learners went down in 2018 – from 108 to 106 points. Scores among Native American students decreased more – from 146 to 133.
© La Mansión del Inglés C.B. - Todos los derechos reservados