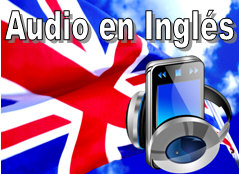 - En esta sección de AUDIOS EN INGLÉS se encuentran recopilados y agrupados los
ejercicios de listening de nivel básico
publicados en nuestros Cuadernos de Inglés para que tengas un acceso más organizado y sencillo a los mismos. Dado que mensualmente se distribuyen nuevos cuadernos, el material irá progresivamente incrementándose con con los nuevos ejercicios que vayan incorporándose.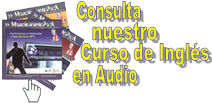 1 - Escucha el audio
2 - Realiza el Ejercicio y escucha nuevamente el audio
3 - Comprueba tus respuestas
*Si deseas disponer del nuevo material en menor tiempo suscríbete a nuestro Cuaderno de inglés.
*Si tuvieses cualquier problema en la audición consulta las Preguntas más frecuentes.
My wants to get a . He lives alone in a in the centre of the city. He doesn't want a big . His flat's very . I don't think it's a good . He a lot and goes abroad three or four times a year. What's he going to do with the when he's not at ? I'm not going to look after it!

My family's quite . I've got a sister called Stephanie and she's . to Terry, who's my brother-in-law. They don't have any . I don't have any children either. I've been living with my partner for . years, and we decided not to have children years .
None of my are alive, unfortunately. I've got in the UK. My dad's family lives in and my relatives on my mum's side live in Bradford which is in the of England.

This is Simon. He's English. Simon's a and he lives in London with his wife and . He's got a daughter, Sandra, who's , and a son, Daniel, who's . His wife's name's Donna. She's a .
Simon works in the centre of London and he meets from other countries. he likes his job, but he doesn't like the and he doesn't like working at night or at the . He likes being with his family.

I usually at 8 o'clock and have breakfast. I work at home, so I turn on the computer and sit at my .
I have a coffee break at about and at 12 o'clock I stop working and go to the to do some exercise.
I have lunch at 2 and I often have a small siesta for about 15 .
I go back to at 3 or 3.30 and work until about 8pm. I at about 9 and for a couple of hours. I go to bed between 11 and 12 o'clock and read a book for about until I fall asleep.

Hello and welcome to . My name's Steve and I'll be your tour guide for the next five days.
This bus is going to take you to your . and you can relax in your rooms for about an hour until lunch which will be at .
After lunch we're going on a boat trip on the River Thames, if it doesn't rain of course! The boat leaves at . so please be ready in hotel reception at 2 o'clock. You need to take your ., some . and something warm like a ., for example.
We should be back at the hotel by about 5.30, so you'll have plenty of time to rest and relax before . Are there any questions, so far...?

1. Opposite the department store is the .
2. The is on the second floor..
3. On the third floor you'll find the children's department and the department.
4. The furniture department is on the floor.
5. There's a on the fifth floor.
6. the department store is open from 9 until .
© Copyright La Mansión del Inglés C.B. - Todos los derechos reservados.
La Mansión del Inglés ®. Marca Registrada